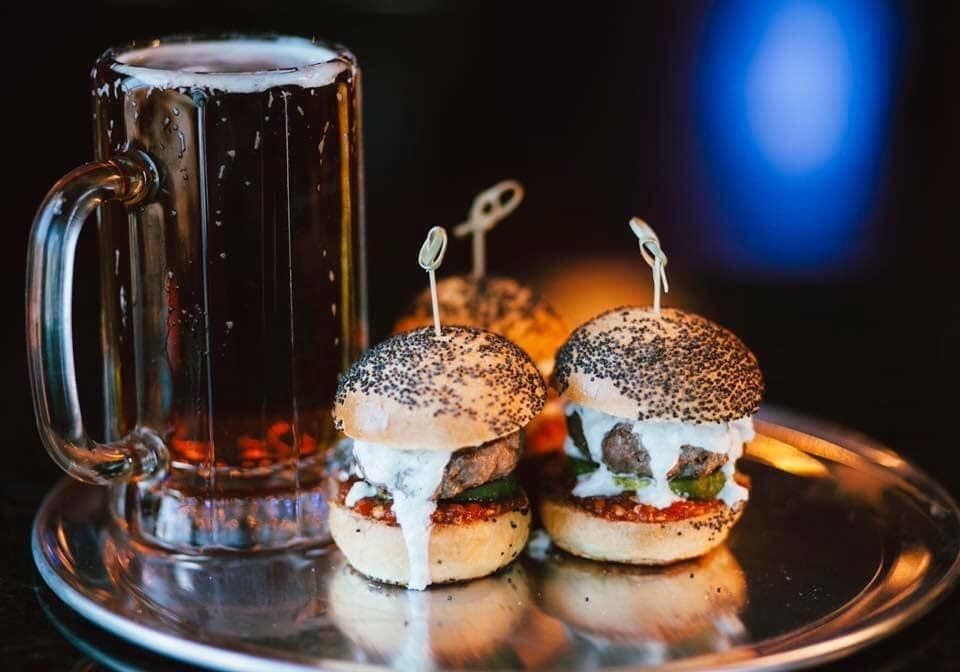 Restaurant in Las Vegas with

Upscale American Pub Food & Drinks

★

★

★
If you're looking for restaurants that are open 24 hours a day, far outdo a greasy diner, and are removed from the intensity of the Las Vegas Strip, The Great American Pub, with our first-rate, from-scratch menu, is the place for you. We built our menu with some of the best dishes inspired by pub food around the country. Our recipes are from scratch, from all of our sauces down to the pub's pizza dough.

We treat our customers like family and take pride in our clean bar, lounge, and gaming areas as we would our own homes. We do all of this to be the best choice among other 24-hour food places; plus, regardless of what time you come to visit us, our full menu is available all day.

If you're not in the mood for the hospitality of our bar or relaxed lounge, we also offer
carry-out orders
as well.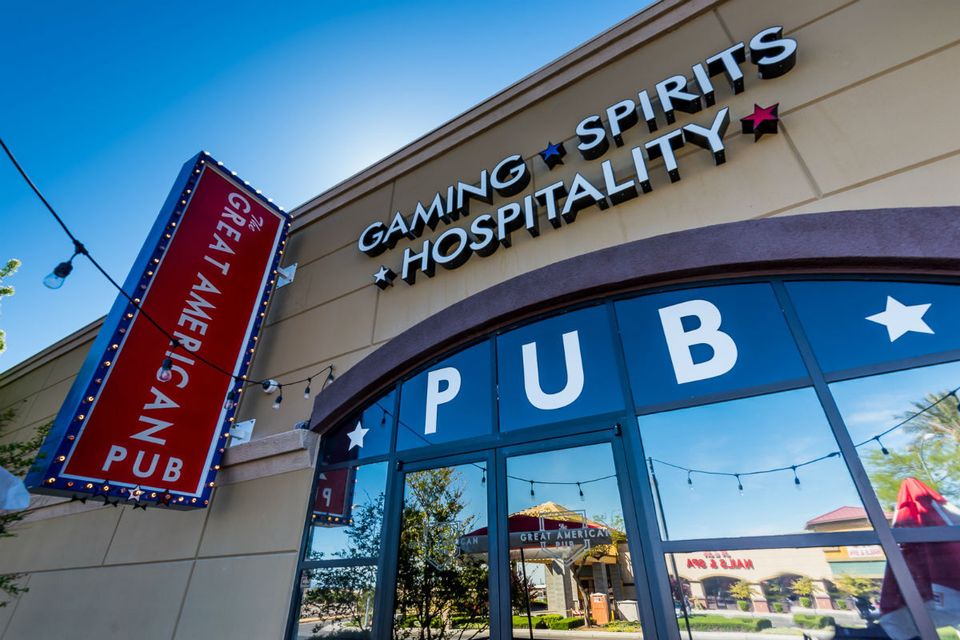 Phone: (702) 220-8427           
4145 S Grand Canyon Dr., Suite 109-111 
Las Vegas, NV 89147             
Cross-Streets: Flamingo & Hualapai     
Nearer to Spring Valley, NV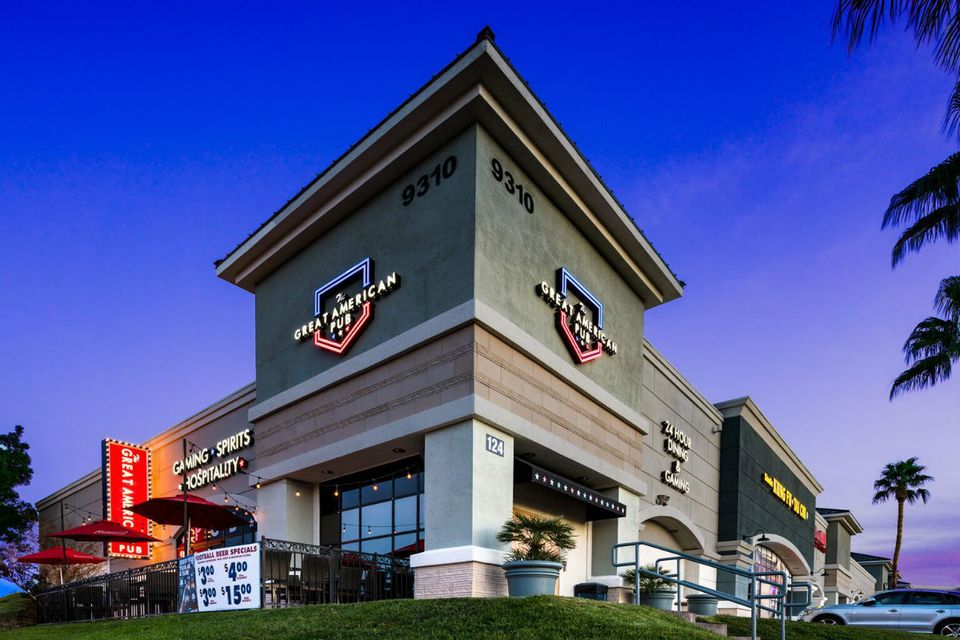 Phone: (702) 749-7001   
9310 S Eastern Ave.
Las Vegas, NV 89123
Cross-Streets:    S. Eastern & E. Serene Ave.
Nearer to Henderson, NV

Alcoholic

Beverages

- Summerlin Location

★

★

★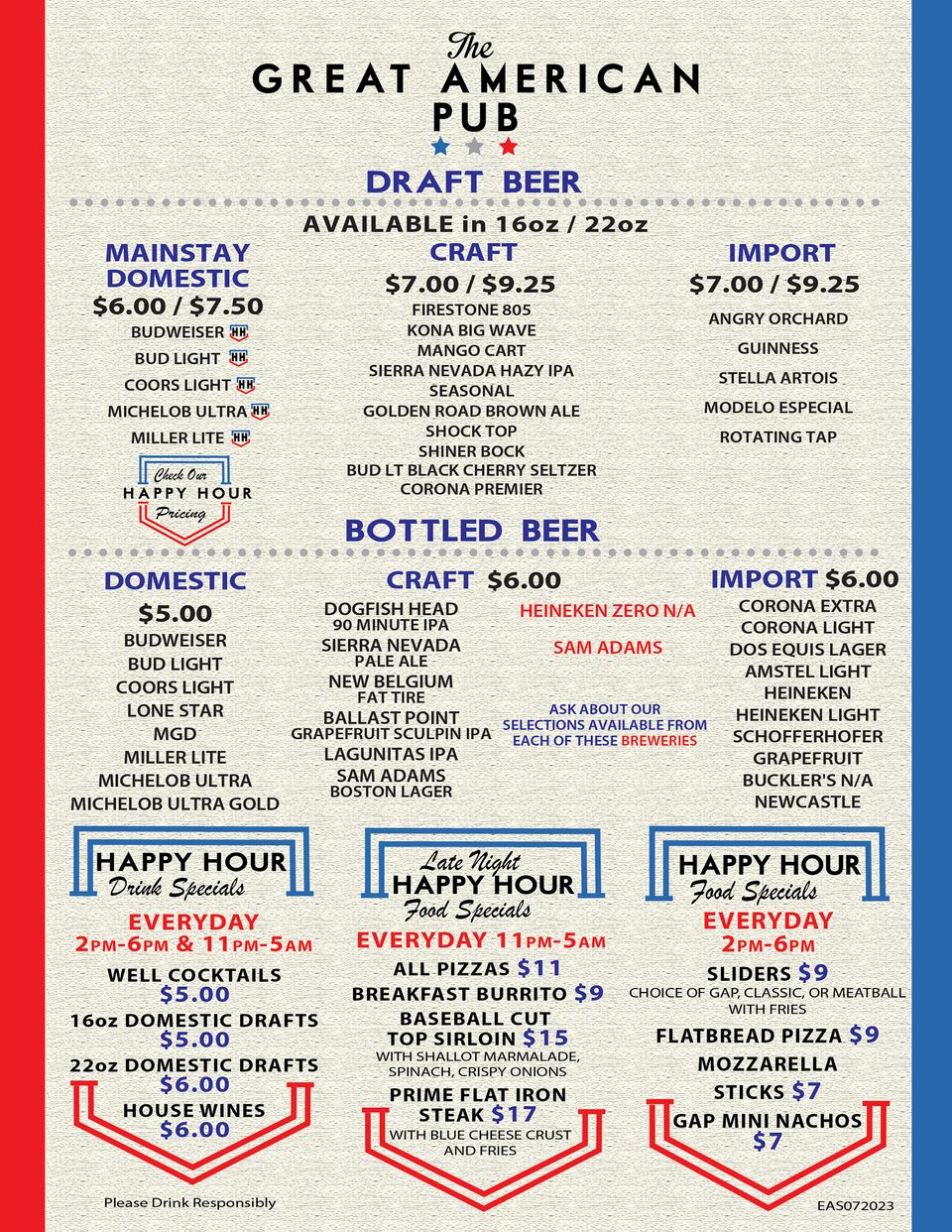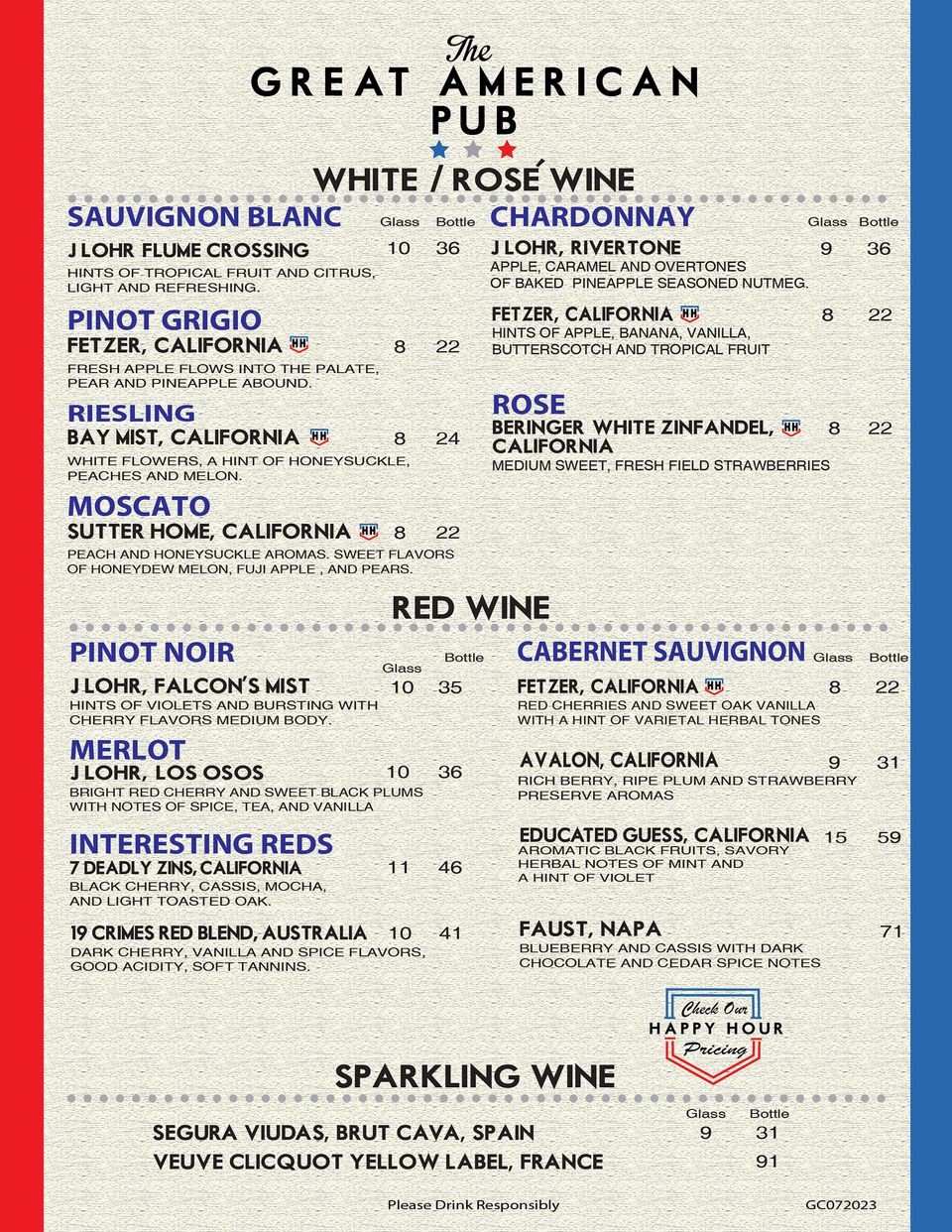 Reviews from Happy Customers
"My son and I were on the East side of town and saw the pub at Eastern and Serene.  Thought we would try it.  Food was excellent and the service was wonderful.  Everyone was exceptionally friendly.  Will definitely travel there again."
- Lori D. - Yelp.com
"The greatest American pub around! Amazing food, amazing service. I feel like this is the bar of Cheers but for Vegas locals. Walk in, everyone knows your name. I love this place."
- Anonymous - Yelp.com
If you have any questions for us, don't hesitate to reach out.
We can already hear you asking yourself: "How do I find the best pub food near me?" The answer is always, "The Great American Pub." You can call us at our S. Grand Canyon Dr. location at (702) 220-8427 or our S. Eastern Ave. location at (702) 749-7001. You can also get in touch through our
email contact form
.